Five Questions for a Beauty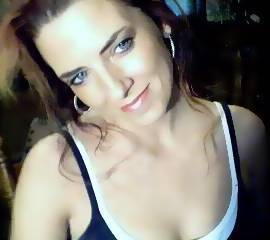 TreSart L. Sioux
TreSart's website
I've had the hots for lesbian TreSart, author of lesbian erotica, ever since I saw a photo of her over at the Erotica Readers and Writers Association about five years ago. (Those L Word babes? They've got nothing on TreSart.) But not only is TreSart a physical beauty, she is truly one of the kindest writers I have ever met. Plus, I love her style of erotica.

1. Name a favorite book.

Nancy Grace - Objection

2. Name a favorite piece of music.

Siouxsie and The Banshees - Cascade

3. You've been invited to a cocktail party. What do you wear?

Pin Striped pants, my Frederick's 8 inch heels and a low cut vest.

4. What do you feel has been your most important writing accomplishment to date?

I would say anything I've written is an accomplishment. Takes so long to put together a book.

5. What is your next writing project?

Have two. One I hope to have out by Halloween, or around then. It will be my 5th book of short stories and flashers. The other is to have my first full-length novel. I'll really be proud of myself then!

I would also like to eventually create and all lesbian horror erotica. Now, that would be cool!

Labels: Authors, Five Questions for a Beauty, Interviews